#OurAnxietyStories – The Anxiety Canada Podcast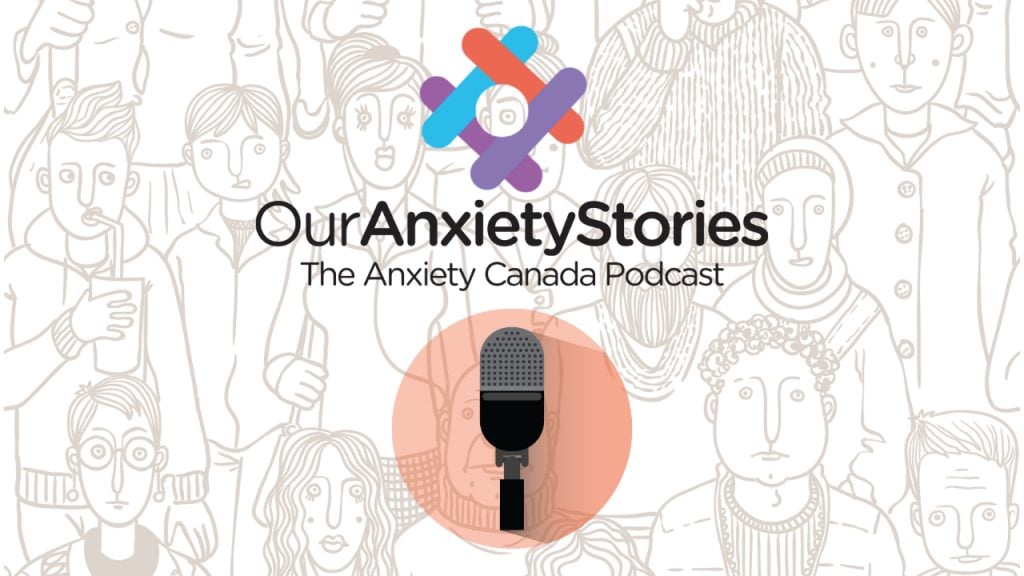 Want to learn more about anxiety and hear people from all walks of life share their experiences with anxiety?
Welcome to #OurAnxietyStories – The Anxiety Canada Podcast!
On World Mental Health Day (October 10, 2019) our host John Bateman, who has coped with anxiety for much of his life, recorded 8 hours of interviews with psychologists, experts, celebrities, and regular folks.
These 15-minute conversations cover a wide range of topics including:
Agoraphobia;
Obsessive-compulsive disorder (OCD);
Panic disorder;
Post traumatic stress disorder (PTSD);
Separation anxiety;
Social anxiety; and
Phobias.
As people with anxiety, our experience matters. There's power and pride in talking about our anxiety. And the more we talk about it, the more likely it is that one day everyone will be able to get the mental health support they need.
Listen to each episode below:
Thanks for listening to Season One of #OurAnxietyStories! We'll be back with fresh episodes soon.