As we look back on the last year, we want to extend our gratitude. Thank you to everyone who spread the word about our anxiety management resources, donated to support our mission, or volunteered their valuable time for the cause.⁠ With your help, we provide compassionate, evidence-based, effective care to people struggling with anxiety.
From the entire team at Anxiety Canada, we send you and your loved ones our warmest wishes for the holiday season.⁠ Thanks for a great year of working together toward a future where anxiety management resources and treatment options are accessible for ALL.
That's a wrap on 2022!
You helped us make the second annual Action Anxiety Day a success in June! We raise over $47,000 for our vital anxiety management programs and services.
A randomized clinical trial of our app, MindShift CBT, which has been downloaded over 1 million times, demonstrated reduced anxiety and depressive symptoms for users. The study states that this led to improved quality of life for participants.
To date, our group therapy program, MindShift Groups, has delivered free and affordable therapy to 211 participants, with 89% saying they'd recommend the program to others.
Over 73,000 people have enrolled in our free, evidence-based anxiety education course, My Anxiety Plan.
We launched Season 4 of our podcast, #OurAnxietyStories, with new stories that help break the stigma around anxiety.
In 2022, we also welcomed two new full-time employees, Melissa & Kathleen. Learn more about them on the Our Team page.
We created Resources for individuals experiencing the traumas of war, like the one in Ukraine.
In partnership with University of Toronto, Immunize Canada, and SickKids, we created a free downloadable CARD™ Toolkit to help ease needle anxiety in children.
We also partnered with Point Blank Creative to create an animated anxiety series for youths and children, Caretoons. (Check out this humorous Case Study from Point Blank Creative to learn about the project and its results.)
Pictured: a GIF of Chris Crust, a character from our animated anxiety education series, Time Travelling Pizza.
Our group therapy program, MindShift Groups, provides proven anxiety therapy for people with mild to moderate anxiety.
In 2023, we're partnering with the Canadian Men's Mental Health Foundation to pilot a MindShift Group exclusively for men.
Stay tuned for more information and important updates in early January.
In October, we released Season 4 of the Anxiety Canada podcast, #OurAnxietyStories.
The new season features interviews with real people who have lived experience with anxiety and anxiety disorders.
In February 2023, we're releasing Part II — an exciting new batch of stories, including 2 video episodes!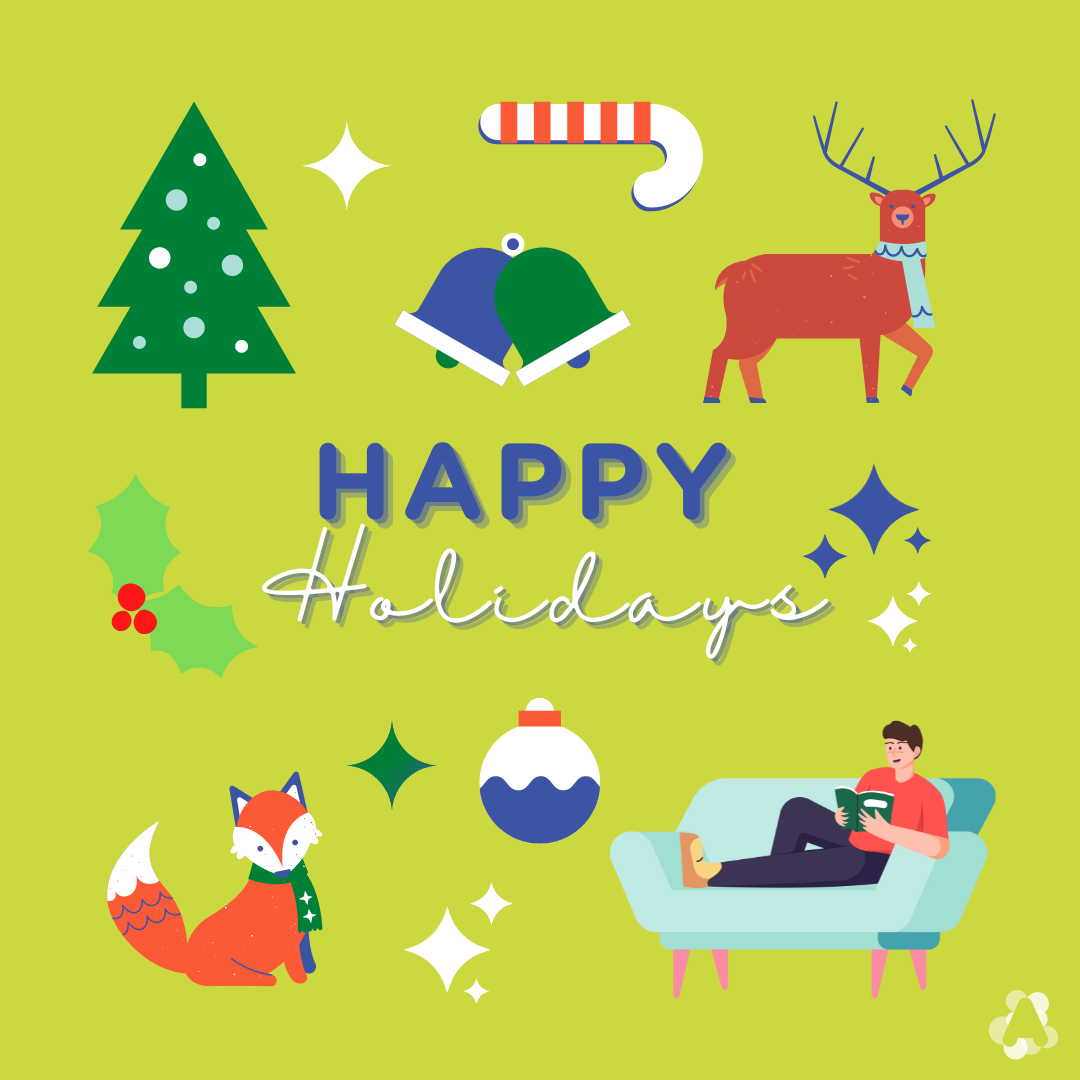 We hope your holiday season is restorative and wish you the best for 2023.
If you are feeling stress over the holiday season, please remember that our resources are at your fingertips. Use our website to learn powerful tools that can help you significantly dial down the intensity of anxiety in your body any time of year.
You can discover breathing techniques, ways to challenge negative self-talk, and much more with MindShift CBT, our free anxiety management app. As the clinical study mentioned above found, regular use of the app may improve your quality of life.
⁠
Inverse.com interviewed member of our Scientific Committee, Dr. Melanie Badali, on holiday anxiety tips. Badali explains the importance of getting out of your comfort zone but also being compassionate with yourself.
"Remind yourself that you are brave if you take part, even while feeling anxious," Badali says. "Being brave isn't about the absence of fear; it's about feeling afraid and doing something anyway." Read the article here.
Our team will be Out of Office from December 25th to January 2nd, and we look forward to connecting with you all in the New Year! ⁠